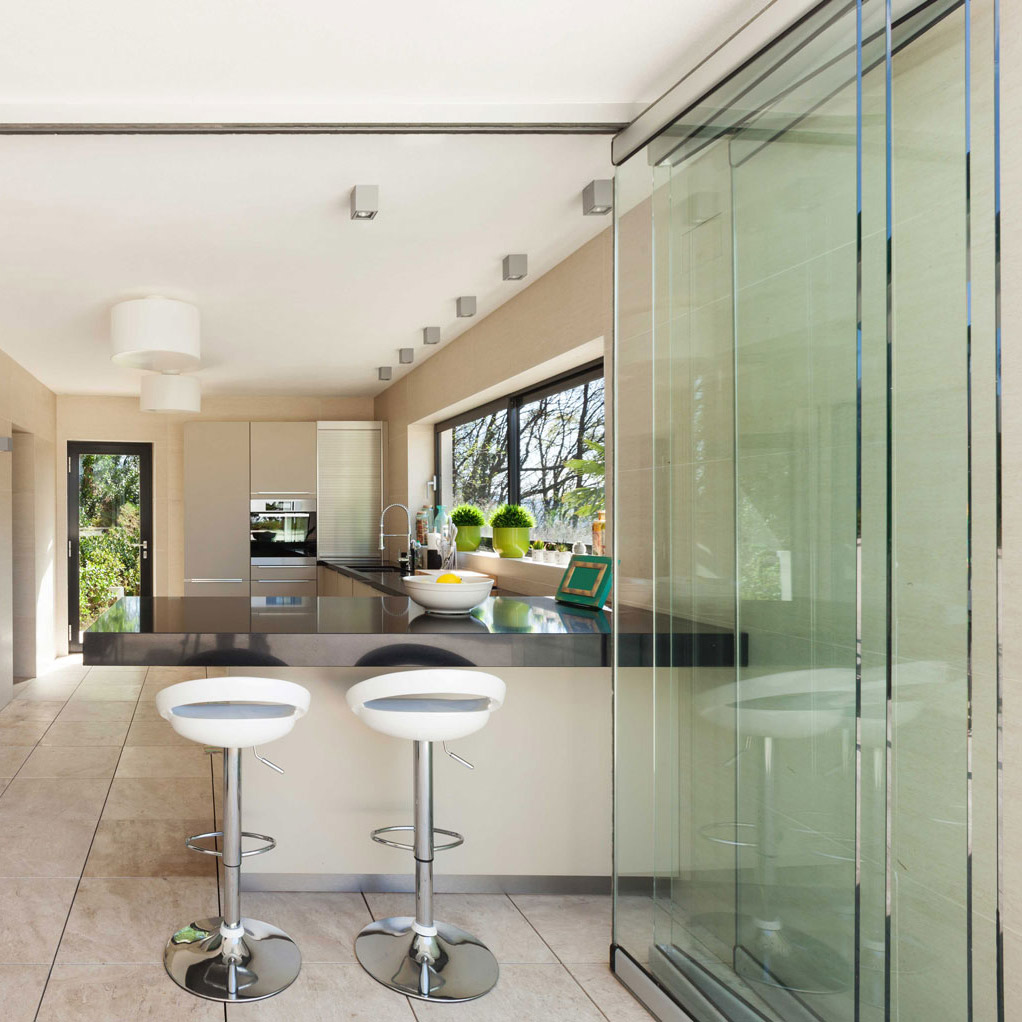 GLASS WALL SYSTEMS
Movable glass wall systems are a flexible solution that protects your space, without detracting your view from the outside environment. An ideal system for restaurants, hotels, residences, shops, etc. Movable glass wall systems are flexible and easy to use. Most of them can operate with an unlimited number of sheets and also there is the option of adding an open or a sliding door.
Upcoming list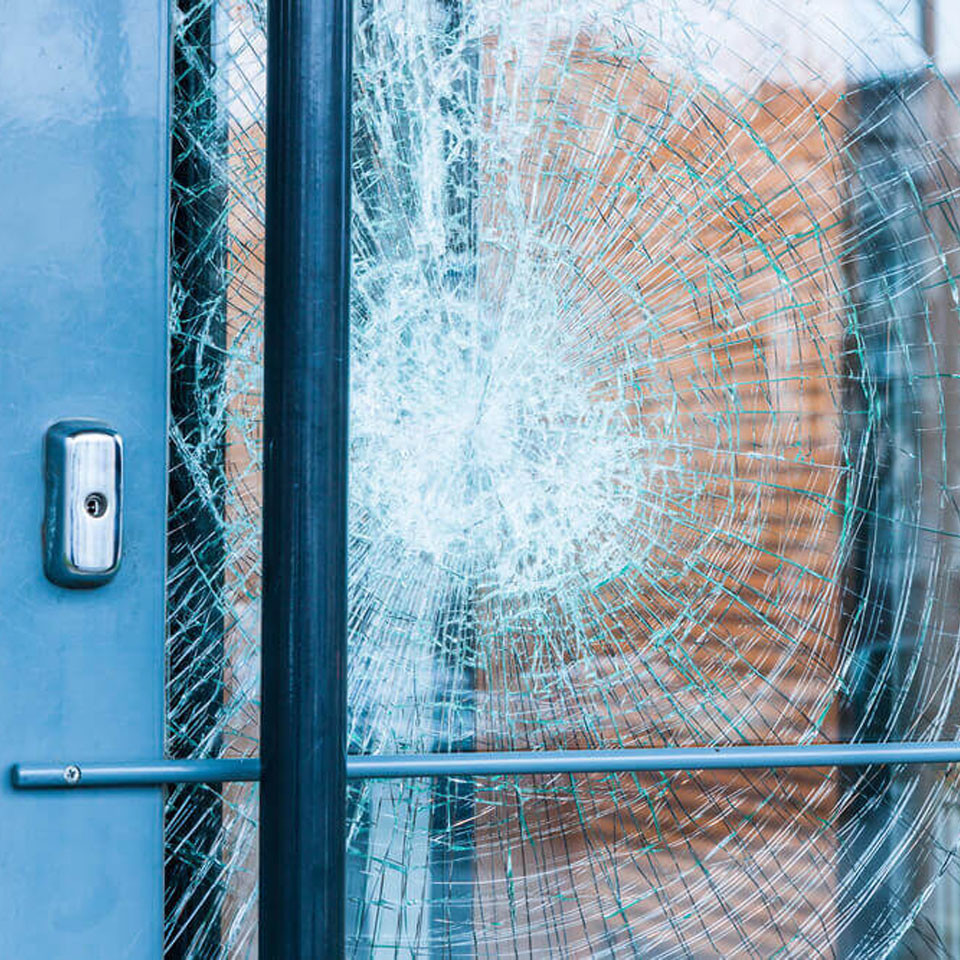 SAFETY GLASS
Securit or Tempered glass is a strengthened kind of glass, resulted from Laminating or Tempering procedure. In case of breakage, the glass pane remains in its frame, without crashing and therefore without being dangerous to whom are near it. Their most common distinction is:
• anti-bullet
• anti-vandal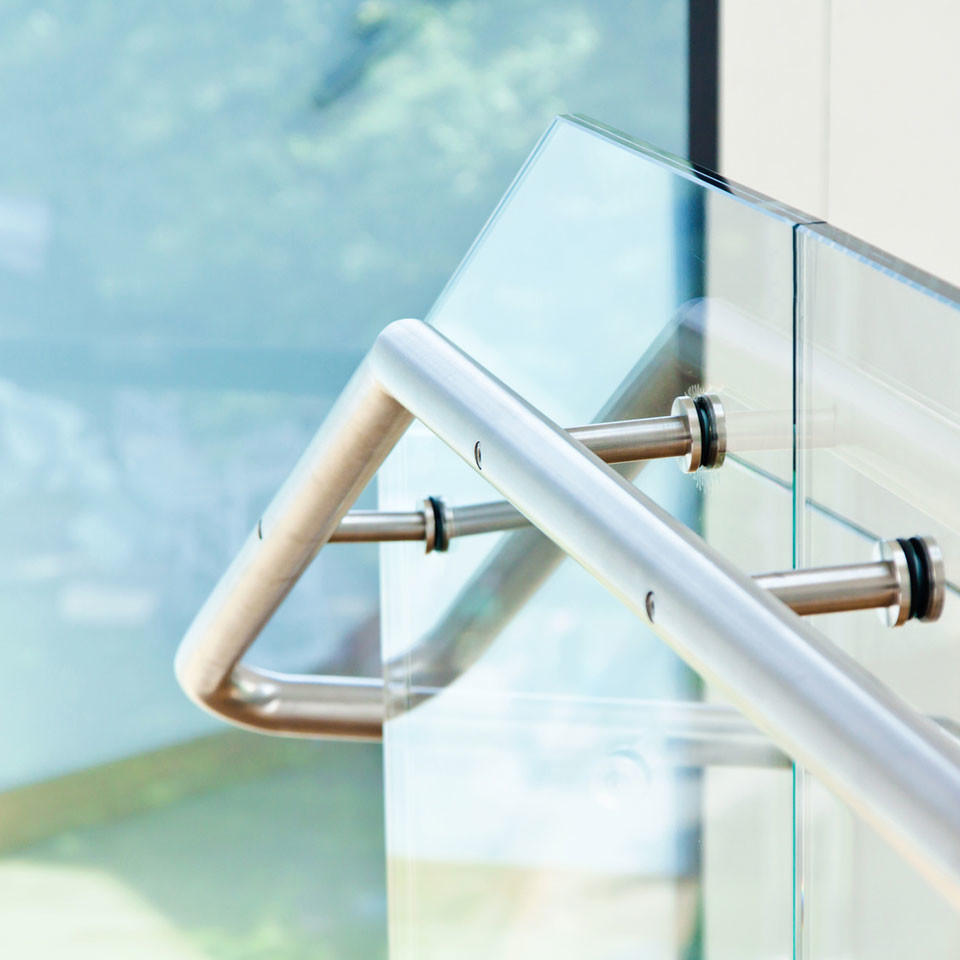 BANISTERS
Glass Banisters are the most contemporary and safe proposal for the construction of balconies and staircases of a building. Glass banister systems are ideal for hotels, cafes and restaurants, residences and shops either indoors or outdoors. The banisters' types vary depending on the thickness and height of the glass pane. Indicatively, with regard to their type, glazing placed in banisters usually can be:
• Laminated 5 + 5
• Laminated 6 + 6
• Laminated 8 + 8
• Laminated 10 + 10
In any case, the glazing must be secure, tempered. The glass banisters are a modern architectural aspect and also add aesthetics to our premises, without depriving us of the clarity of our view and our safety.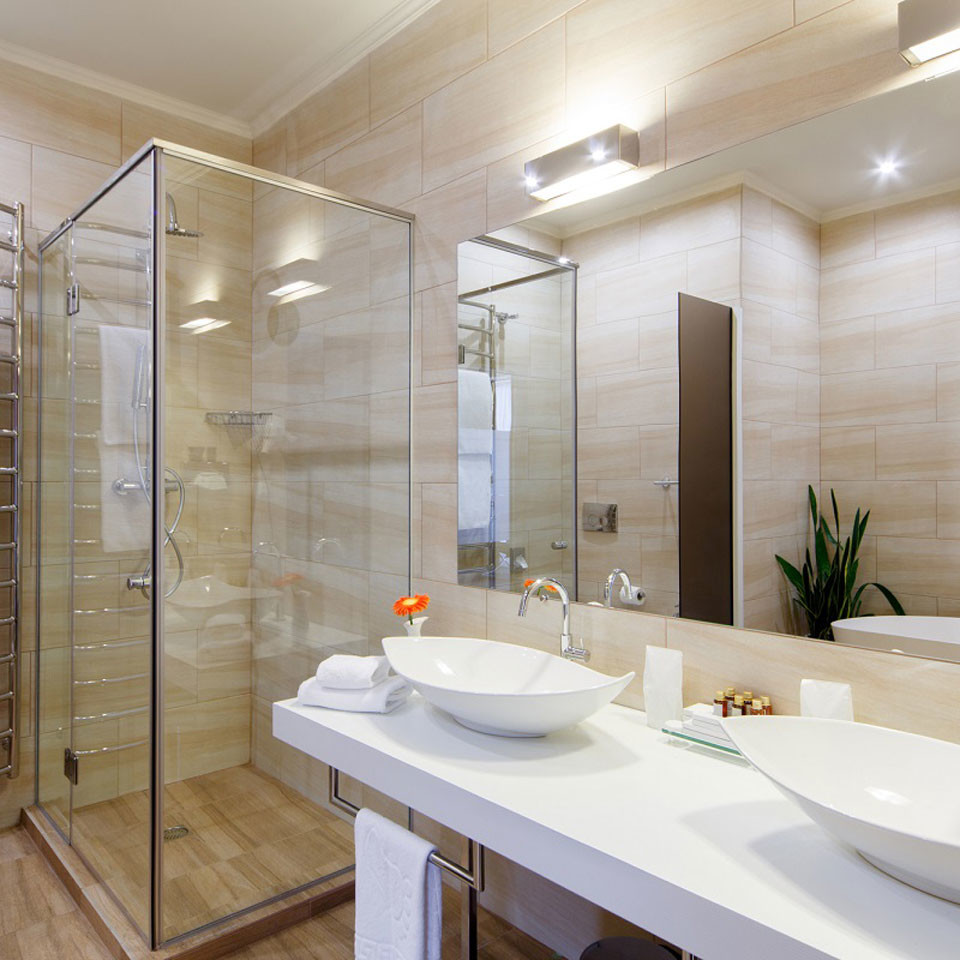 GLASS BATHROOM CABINS
A new decorative idea for your bathroom space is the glass shower. The cabins differ according to the desired height and width and generally, it depends on the whole space, in which it will be placed. Glass panes of the shower can be in a transparent or matte form or with a matte design. It is the ideal solution for homes and hotels. Indicatively, they vary according to the type of cabin:
1. Square / Rectangular cabin
2. Semi-circular cabin
3. Asymmetric cabin
4. Circular cabin
5. Aligned cabin
6. Single or double bathtub
Upcoming list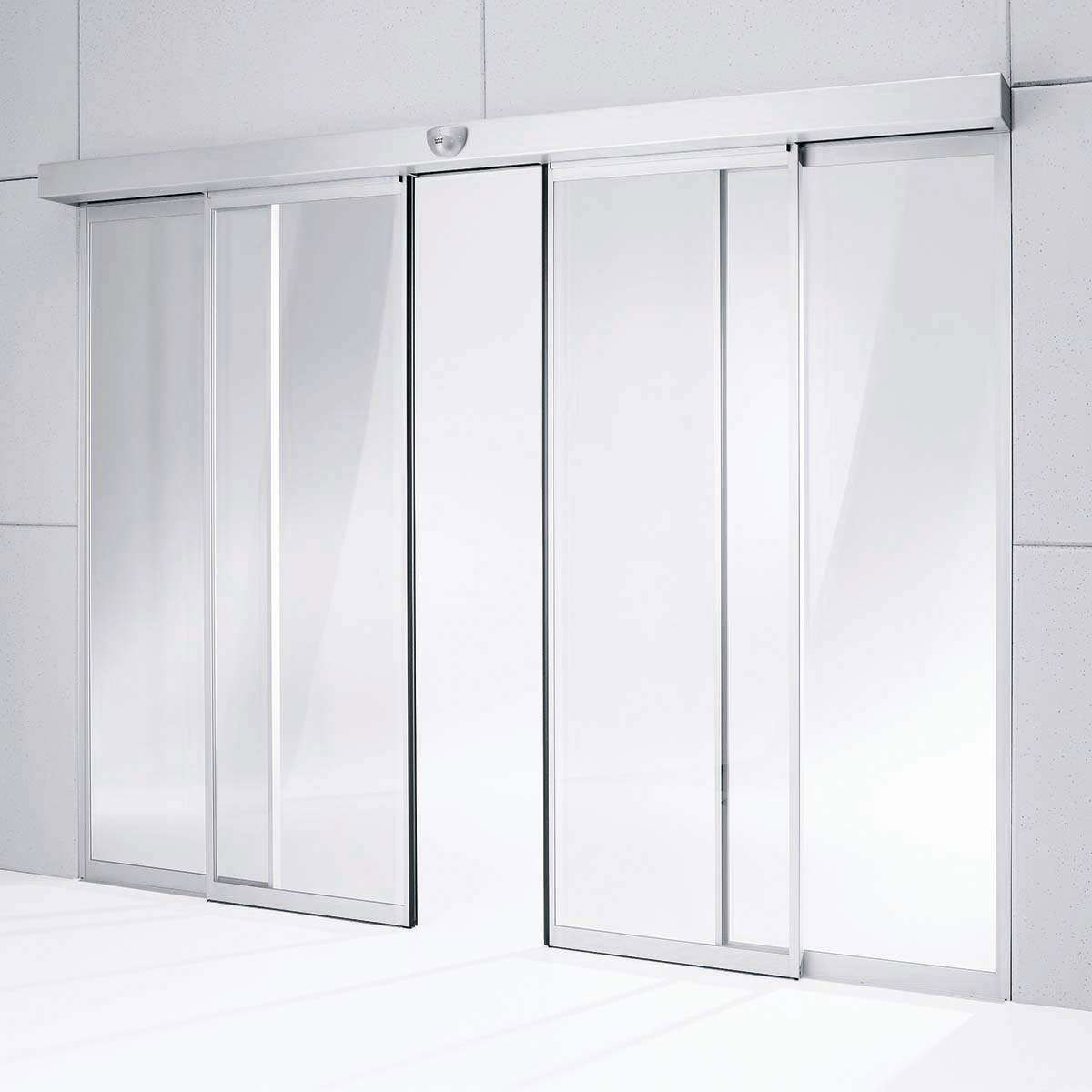 GLASS DOORS
Glass is the most modern material for constructing buildings and decorating premises. For this reason, it is the No. 1 choice for interior and exterior doors. The choices we offer are:
1. Automatic doors (preferred mainly in office areas, supermarkets, shops, restaurants, hotels etc.)
2. Interior doors (homes, restaurants, hotels, toilets, offices, banks, shops)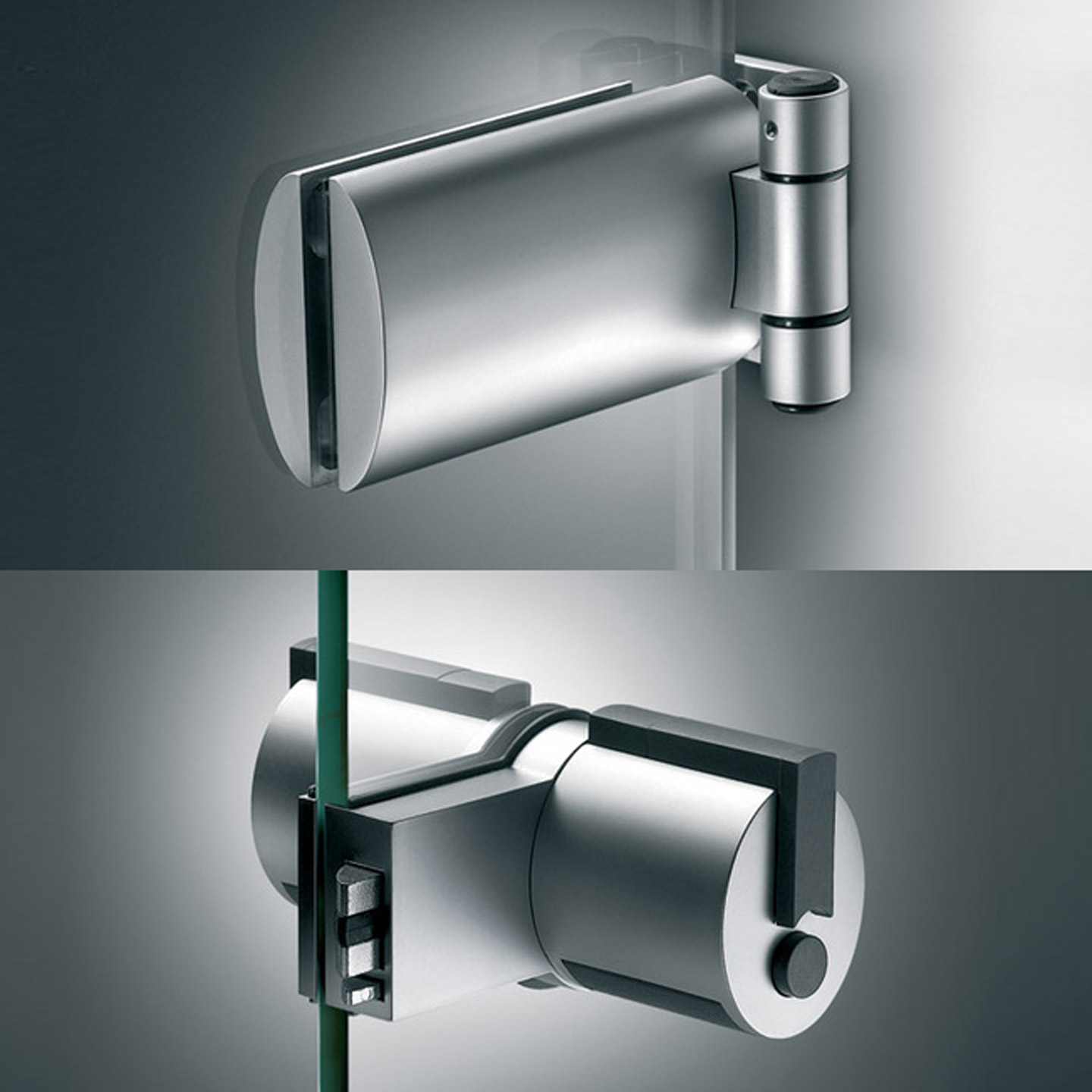 GLASS ACCESSORIES
Our catalogue of glass accessories includes:
• Hinges
• Locks
• Electric Knobs
• Bolts
• Clips
• Support – Spacers
• Floor springs
• Connectors
• Cylinders
• Handles
• Proofing materials
• Shower accessories
Upcoming list