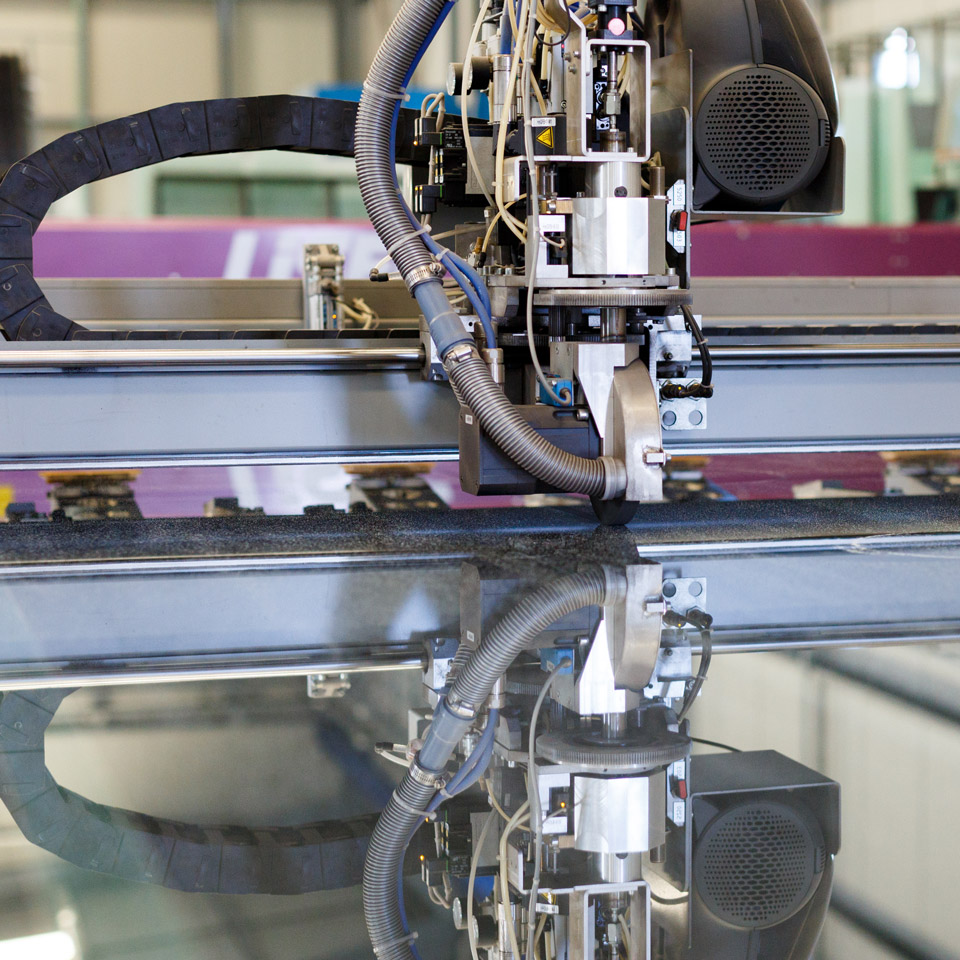 Our state-of-the-art equipment includes machines with cutting possibilities on glass panes:
1. Float glass
2. Low-e glass
3. Laminated glass
on various thicknesses and dimensions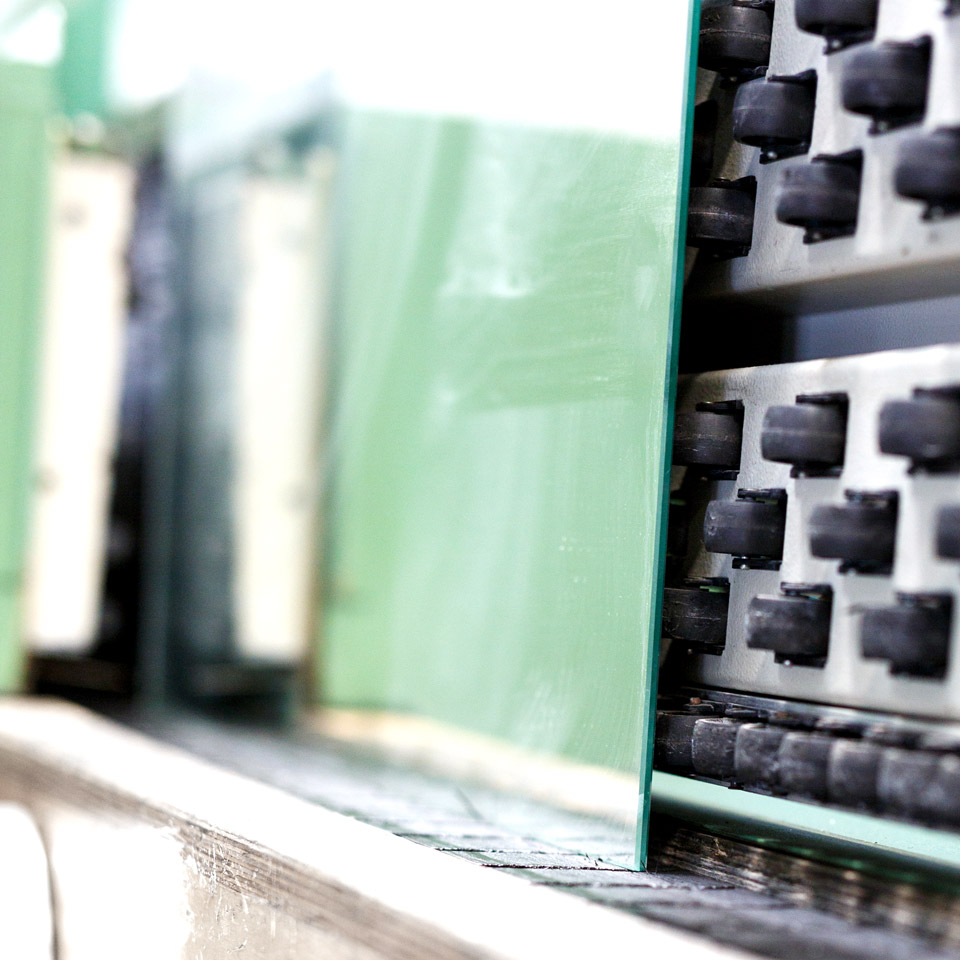 Grinding is called a glass procedure, in which the two edges of the glass are cut and polished so that they do not be dangerous and look better. In any case, with grinding procedure, the strength of the glass is increased by 25%.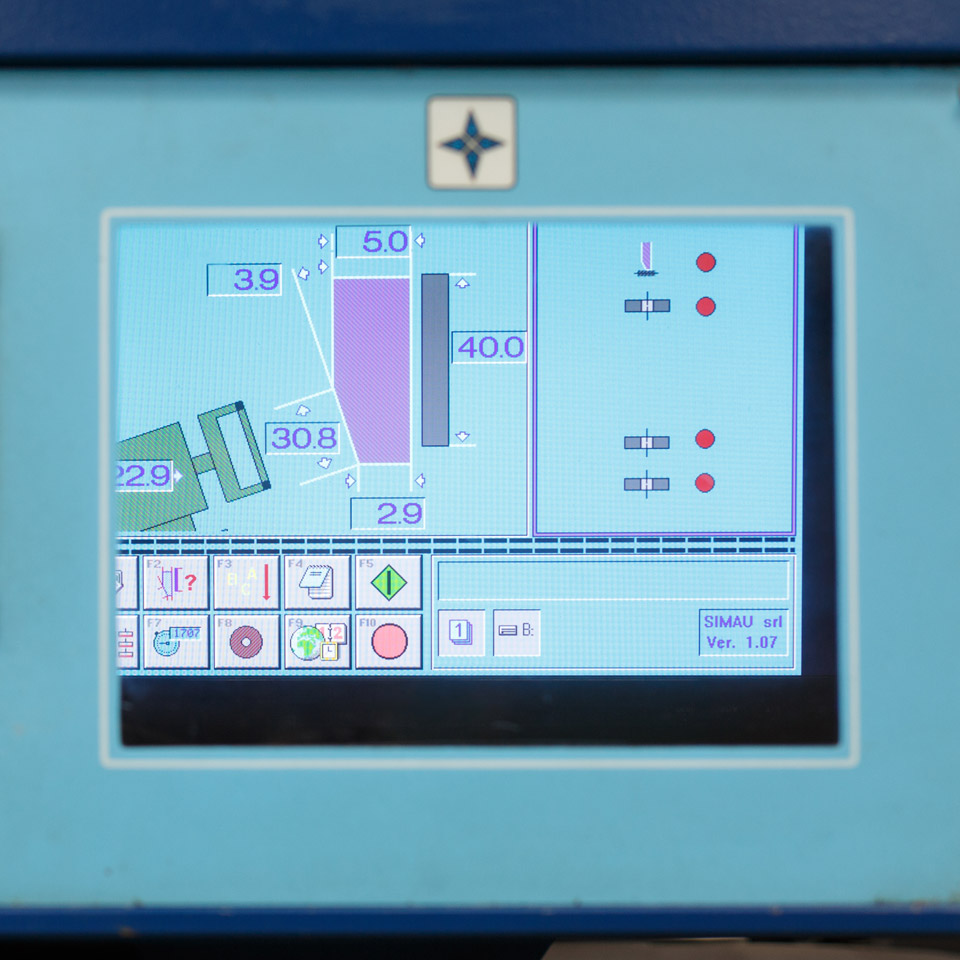 Beveling is the procedure of glass, at which the finishing of the pane is grounded and polished in order to give a better aesthetic result. The glass or mirror is processed on its flat surface creating a curved or straight-edged effect on its edges.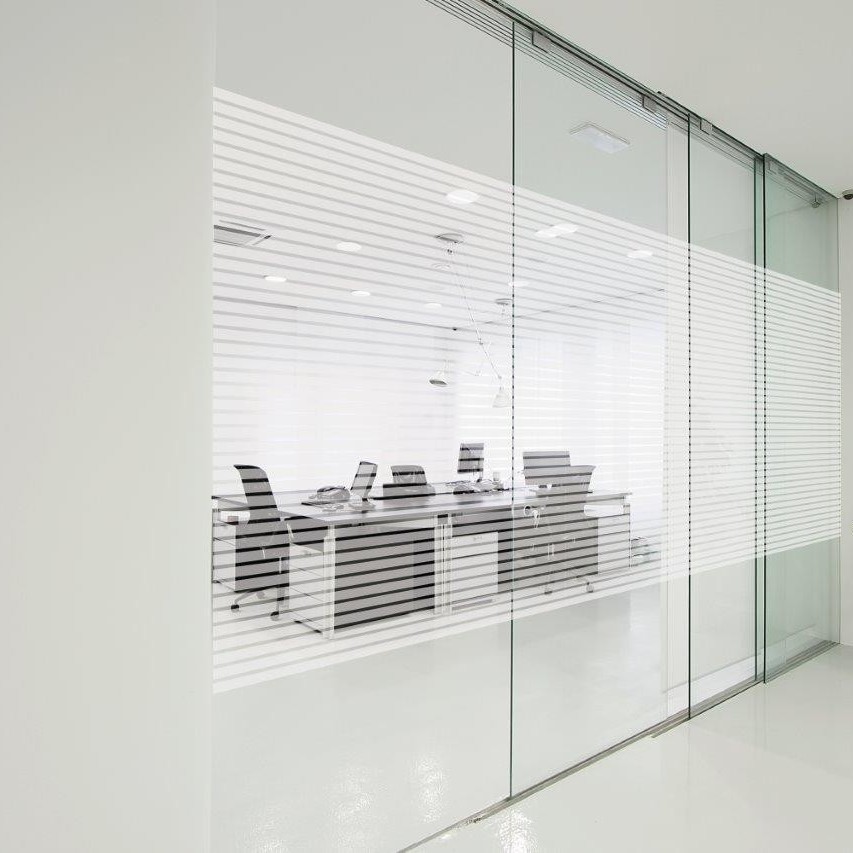 Sandblasting on the glass is actually the effect of various designs, embossed on the glass or mirror.  This procedure is done by dropping sand and metallic aluminum oxide elements under pressure on the glass pane. It is one of the most famous options for office spaces, sanitary facilities, kitchens and test benches, providing the required coverage, without obstructing the passage of light.
.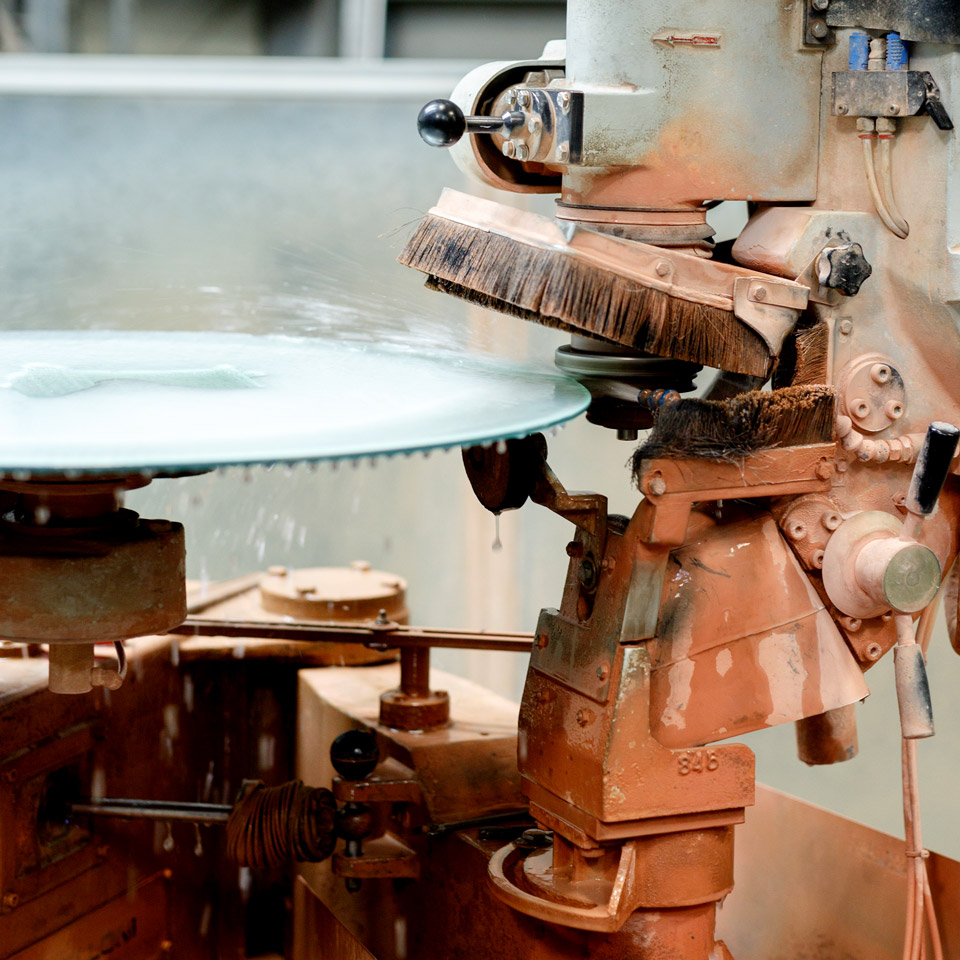 Shaped glass is in fact curved glass panes, either round or oval or asymmetrical with curves. This glass can be either beveling or grinding.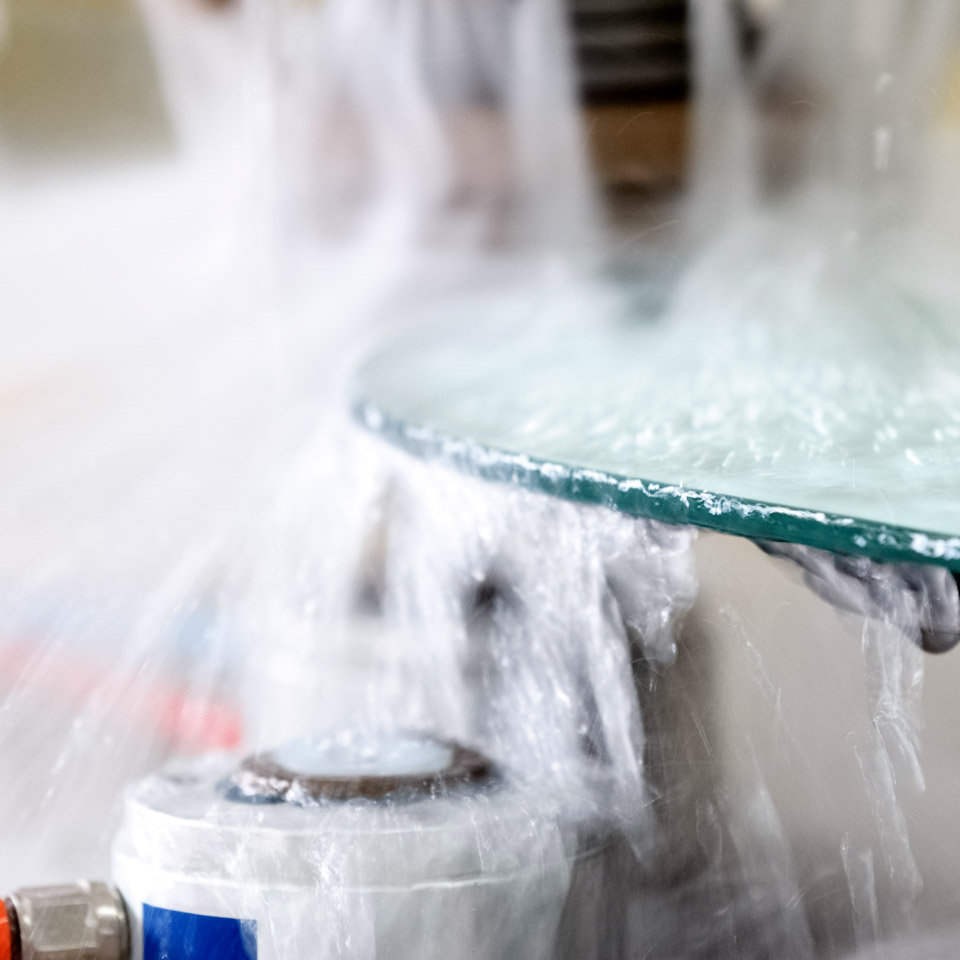 CNC processing in various dimensions and thicknesses. Our CNC provides the possibility for various kinds of processing such as:
1.Cutting
2.Grinding
3.notches
4.Drilling
There is the ability to process glass in different shapes. In addition to glass, CNC processes other types of raw materials such as marble, artificial granite and granite.